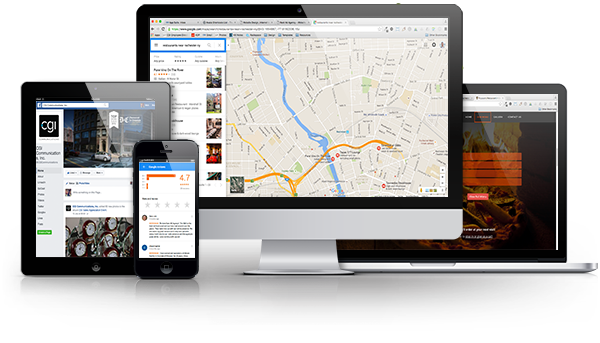 Headquartered in Rochester, NY, NEXT! Digital Ad Agency is a full-service digital marketing and advertising agency serving small and mid-size businesses across the United States and Canada. Since 2010, we have helped clients across every industry improve their online presence, by increasing web traffic and attracting new client bases.
By choosing NEXT!, you're getting more than an advertising agency; you're getting a relationship-builder.
No matter what your current digital marketing strategy is, we offer a full suite of services that can be customized to fit your company's needs. From new website design to creating targeted social media and AdWords campaigns, our goal is to build lasting relationships which help you grow your business, increase your revenue, and strengthen your online reputation.
"Just wanted to say how delighted we are with the program to date and especially your excellent support and knowledge. It's like having an extra pair of marketing hands working for us."
"NEXT! Digital Ad Agency has been a tremendous help in managing my Home Health Agency's reputation on the internet. I'm in my third year using their services"
"I have been using NEXT! Digital Ad Agency for several years. First to maintain our online reputation and then as we have moved into more online advertising."
Search Engine Optimization
Search Engine Marketing & Google AdWords
Advertising Evaluations & Analytics
Our agency is located in the heart of downtown Rochester, NY and is committed to serving businesses both here in our home community, and across the United States and Canada. For more information about our services and how we can help grow your business online, please contact us today at 585-427-0020.
The Penuel Foundation
nextadmin1
2019-04-10T17:11:44+00:00
Heartland Travel
nextadmin1
2017-02-14T18:36:06+00:00
Holdsworth Klimowski Construction
nextadmin1
2017-02-14T18:40:50+00:00